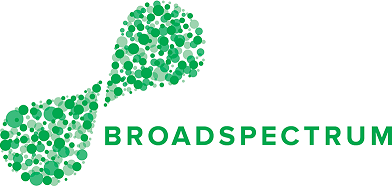 Housekeeper / Camp Attendant
Broadspectrum
Toowoomba, QLD

Permanent
Full-time
Easternwell Camp Management is one of Australia's leading remote catering companies. We are renowned for providing top quality service with a focus on wellbeing and providing healthy food choices to our clients. We maintain long term contracts with our clients providing job security and opportunities for growth for our employees.

THE ROLE OF HOUSEKEEPER

We are looking for enthusiastic, self-motivated housekeeper to work out in our mobile and fixed camps. Our housekeepers work FIFO (fly in, fly out) 2 weeks on, 2 weeks off roster (the perfect lifestyle roster!), out in remote onshore oil and gas sites in the Surat and Cooper basin.

Reporting to the Camp Manager, Easternwell Housekeepers are responsible for providing professional catering and housekeeping operations. In the camp you will generally be working autonomously doing 11-12 hours shifts, you will be responsible for the entire cleaning of bedrooms and bathrooms, full laundry cycle, general cleaning and housekeeping duties in the camp, driving and delivering 2 meals throughout the day to the rig and much more.

WHAT'S REQUIRED FOR THE ROLE?

Previous commerical cleaning experience (preferred)
Good level of phsyical fitness (you will be on your feet 12 hours day 2 weeks straight)
Commitment and initiative
Ability to work autonomously
Strong time management skills
An open manual Drivers Licence (Car or Higher)
Current First Aid and CPR certificate (this is not essential on application)
WHAT DO EASTERNWELL OFFER IN RETURN?

You would experience what it is like to be part of a company that cares about its people, with:
Competitive day rates
Lifestyle even time 2:2 roster
Exceptional safety records, standards and practices
A supportive and family orientated company
Access to employee benefits
APPLY NOW

If you believe that you meet the above criteria, have the required qualities and want to work for a company who values its employees, please click the 'apply' button now!

PLEASE NOTE: This position is FIFO from Toowoomba or Brisbane (dependent on camp location), we require the successful person to reside locally as travelling to the point of hire is your responsibility. Easternwell arrange for you to get to site from one of the points of hire.

The successful candidate will be required to undertake a full medical including drug and alcohol screen, and pass Police checks. Easternwell is committed to the safety of all their employees. Our goal is to ensure everyone goes home safe and sound every day.

We acknowledge the importance of our people's diverse experiences, talents and cultures. Embracing diversity and creating inclusion is a key component of our talent strategy. The creation of a diverse, inclusive workforce is central to our ability to unlock potential and enhance our success.

Aboriginal and Torres Strait Islander people are encouraged to apply for this vacancy

Broadspectrum