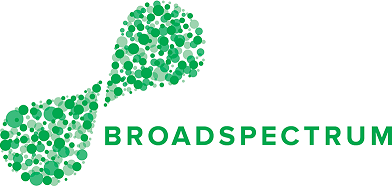 Regional Scheduler
Broadspectrum
Parramatta, NSW

Permanent
Full-time
Ventia's acquisition of Broadspectrum, completed in June 2020, brings together two highly complementary businesses, each with a proud heritage of providing essential infrastructure services in Australia and New Zealand. We are one of the largest suppliers of essential services in the region, and are proud to provide the expertise to keep infrastructure working for our communities. No one else does exactly what we do in the way we do it.

In partnership with the Australian Defence Force we are now seeking experienced Schedulers to join our Defence Base Services team. This is a great opportunity to join a high-profile contract and the chance to grow your scheduling and planning capabilities across Defence sites in Australia. This is a permanent, full-time role based in Ventia's Parramatta office.

In this role you will be required to:
Deliver continuous weekly schedules meeting operational performance targets for all assigned Sites in the Defence Base Services (DBS) contract.
Provide schedule loading with 12-week horizons to ensure early alignment of maintenance demand, customer expectations, and resource availability.
Be a Subject Matter Expert (SME) in the scheduling systems, execution of the work-flow processes, and work order management requirements.
Provide regular schedule reviews, updates, and reports to key stakeholders.
Monitor status of dispatched service orders and communicate with resources to ensure receipt and acknowledgement of dispatched works.
Coordinate timing and access to assets as required by facility security policies and maintain outage windows.
Maintain scheduling data, including capacity management and resource allocation data.
Coordinate and chair weekly schedule freeze and compliance meetings.
To be considered for the role you will need:
Minimum 3+ years' experience in scheduling or production planning within a high-volume maintenance environment or closely related industry.
Expert knowledge of CLICK automated scheduling system, or similar high-volume enterprise scheduling systems is highly advantageous.
Excellent proficiency of ERP systems and associated master data, SAP experience is highly advantageous.
Possess qualifications relevant to planning and scheduling or equivalent.
Talents you'll bring:
Excellent oral and written skills with a strong customer service focus.
An ability to work flexibly and adaptively in a complex and high-volume environment with multiple stakeholders.
Results focused with the ability to identify and prioritise problems and issues, generate solutions and work collaboratively to achieve a successful outcome.
Must be an Australian Citizen with the ability to obtain Australian Defence Force clearance.

We acknowledge the importance of our people's diverse experiences, talents and cultures. Embracing diversity and creating inclusion is a key component of our talent strategy. The creation of a diverse, inclusive workforce is central to our ability to unlock potential and enhance our success.

To apply for this role, please click the apply button on this page.

Aboriginal and Torres Strait Islander people are encouraged to apply for this vacancy.

Position Reference Number: 111970

Job Segment: ERP, Scheduler, SAP, Facilities, Technology, Administrative, Customer Service, Operations

Broadspectrum