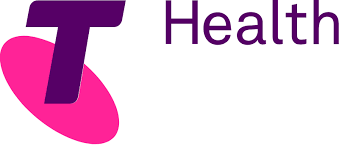 Software Engineer - Desktop / Web
Telstra Health
Adelaide, SA

Permanent
Full-time
At Telstra Health, we're building solutions that improve the quality, safety and efficiency of healthcare delivered across Australia. Working with clinical and administrative systems, health data analytics, population health solutions and information exchange platforms, we're enabling clinicians to deliver care in new ways.

Aged & Disability

This role will join our Aged & Disability division. Aged & Disability division provides software solutions that improve the quality and delivery of care while reducing risk and increasing operational efficiencies. Telstra Health delivers a suite of scalable solutions to support every step of the aged care journey, from home and community care to residential aged care.

Help us shape a connected future for healthcare by:
Participating in the whole software development lifecycle, from concept to release and support.
Performing Object-Oriented Design for software as required by identifying key components and applying SOLID design principles.
Contributing to the overall architecture of the system by applying frameworks and software development patterns as appropriate by working with other developers and leads.
Participating in design spikes, development of prototypes and proof-of-concept work as required.
Writing high-quality code, according to agreed standards, with adequate unit, integration and automation test coverage.
We are looking for 2 software engineers who have at least 3 years commercial experience in software development. Further below listing technical skills;
Desktop development using Winforms and commercial UI component libraries (e.g. Telerik, DevExpress).
.NET development using C#, Microsoft MVC and WebAPI and understanding of build systems and Continuous Integration/Continuous Delivery.
Test-driven development (TDD) and associated testing frameworks (NUnit, xUnit, MSTest).
Database design and implementation using SQL Server, including performance optimization and T-SQL programming.
Front-end build and packaging systems, CSS pre-processors and Javascript transpilers. Database design and implementation using SQL Server, including performance optimization and T-SQL programming.
You'll build connections for life through:
Joining "an exciting innovative organisation"….listen to our MD Mary Foley share more of her thoughts in this short
. * Being part of Healthcare's digital future. Watch our
which explains how Telstra Health is shaping it now. * Working with us is not just about the opportunity to impact lives. Together with our range of benefits, we make sure our people are cared for too!

If you'd like to play a part in building digital health solutions that make a difference, get in touch. We'd love to hear from you.

To attend a Telstra premises in certain states / territories, employees will be required to be vaccinated against Covid-19. This is ensure the safety and wellbeing of our people and customers. Please speak to us if you have any questions about this based on your individual circumstances.

We are a Circle Back Initiative Employer. We commit to respond to every applicant, and you will hear back from us soon.