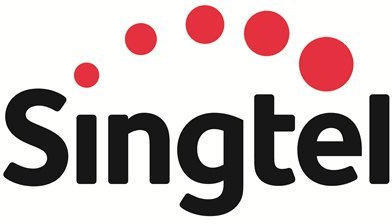 Technical Consultant
Singtel
Macquarie Park, NSW

Sydney, NSW

Permanent
Full-time
Sydney (Macquarie Park HQ), Australia

Company: Singtel

As part of the Optus group of companies, Ensyst leverages the scale, resources, and capabilities of this global organisation to further enhance the value we provide to our customers. Established in 2001, we are a multi-award-winning Microsoft Partner delivering industry leading cloud transformation and modern workplace solutions. Our cloud transformation advisory and implementation services are underpinned by powerful public, private, and multi-cloud platforms.

Our modern workplace place solutions help customers embrace new ways of improving productivity, collaboration, and communications. Our Managed Services provide our customers with the support they need to get the greatest value from their technology investments.

About the role:

Part of the Ensyst UC practice and this role is responsible for consultative pre-sales supporting the Sales teams to deliver technical solutions driven by business requirements. The role collaborates with other Subject Matter Experts (SME's) across multiple disciplines within Ensyst and Optus to develop solutions consisting of multiple adjacent and foundation technologies. The role also plays a key role in the implementation of solutions and provides technical leadership on the design and deployment of solutions within the practice.

The Technical Consultant will have significant experience in consultative and creative solution selling and experience in developing solutions that meet customer requirements. The Technical consultant must exhibit in-depth technical knowledge of the above specialties as well as utilising a vendor agnostic approach to deliver solutions to Optus customers.

The role will need to be able to develop complex detailed designs and be the authority in implementing best practice solution to ensure that it delivers to the business and technical requirements that have been agreed to.

Responsibilities:

Analyse customer requirements and develop customer focussed high quality solutions to meet customer needs which may often include complex solution architectures.
Assisting the Sales Team with pre-Sales activities such as providing demonstrations, presentations, consultation and sales support services.
Provide technical marketing of solution offerings;
Work with the Practice Managers to assist with developing new capabilities;
Embed a consultative approach within Sales
Develop the capability to transition customers from legacy on-premise solutions to next generation hosted and on-premise solutions;
Demonstrate technical leadership during the implementation phase with the client as well as with the internal project and technical teams.
Work with the Managed Services team to ensure that the solution is successfully handed over for ongoing support.
Experience and skills:
Mandatory experience
Microsoft Teams
Microsoft Lync / Skype for Business
Instant Messaging / Presence
Conferencing
Enterprise Voice
Session Border Controllers (Sonus, Audiocodes, Oracle)
Telephony services (TDM, SIP and analogue)
Polycom Handsets (CX and VVX ranges)
Load Balancers (Microsoft, Citrix, Kemp)
Microsoft Exchange, O365 Unified Messaging, Azure Voicemail
Highly Desirable experience:
Active Directory and supporting infrastructure
Microsoft Exchange
Microsoft Office 365 and supporting infrastructure (ADFS, AADConnect)
Knowledge of Contact Centres that integrate with Microsoft Lync / Skype for Business such as Enghouse, Genesys, Interactive Intelligence
Room based Video solutions and interoperability (Polycom, Pexip, Bluejeans)
Data Networking and Security (Cisco, LAN/WAN, Firewall, QoS, etc)
Heads Up!!
Due to the fast paced nature of the Optus business, our vacancy close dates may be subject to change. Don't delay, make sure you apply as soon as possible. We will assess applications as they are received.
One last thing, Optus operates a direct sourcing model so no agency introductions, sorry folks.

Singtel